Our Team is Focused on Customer
Satisfaction
At Utah Audio each team member knows and follows the core values of our mission statement listed below, and it's evident in every project we undertake.
Utah Audio offers only the highest quality products and services. There is no pandering to the lowest common denominator, nor chasing the greatest profit margin; instead, we strive for client ease-of-use, and above all, value: the absolute highest performance and reliability for every dollar spent.
Every customer that walks through the door should have fun! At the end of the day, you should be saying "look at what I bought" rather than "look what they sold me". We forgo the typical sales pitch and instead provide you an emotionally gripping experience that leaves you wowed!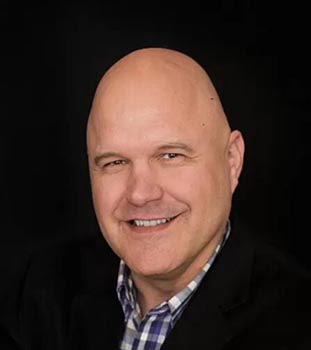 BRYAN BONE - Owner
Bryan recently joined the Utah Audio Video team as the Owner and Manager. So, he leads the team with an MBA and a lifetime of sales and management experience. Even though his previous career focused on the ever-changing world of medical sales, but his fascination with audio began early. As a teen, he began building/restoring speakers, cabling solutions, and various components. So, owning an audio store and providing, sharing that joy, he is truly living his dream. If you have the opportunity, speak with Bryan for an engaging discussion, on the mechanics of high fidelity sound, the value of Wilson Audio or Bowers and Wilkins, but most of all to find out why partnering with Utah Audio is right for you.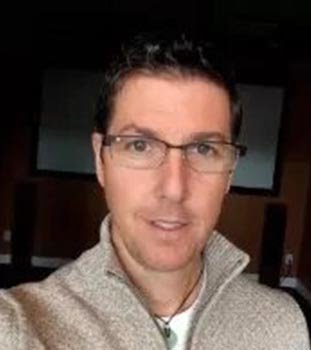 TYLER ROBIE - General Manager
Tyler joined Utah Audio 3 years ago and comes to us with 12 years of custom A/V experience, retail sales, and management. He spent10 years at LL Bean where he honed his client-focused demeanor. After spending many years in the outdoor industry, Tyler decided to follow his passion. Because his love has always been higher-end audio. Therefore Tyler brings great organizational skills to Utah Audio and a calm reassuring presence on the showroom floor.
Tyler, as a Maine native thoroughly enjoys the landscapes and climates of Utah. Other passions include rock and ice climbing, hiking, camping, and skiing. Also being new to the area, he and his wife are always on the lookout for good restaurants. Stop by today to experience a life-changing audio experience. Also, take time to discuss with him, how you can recreate the adrenaline rush of your favorite concert or jaw-dropping movie in your own home.
The senses are one of our greatest gifts
"What else can you do for my
Home?

"
Cables
If you've ever compared it, you were assuredly surprised by the amazing difference better cables made to the sound of your audio system. Therefore, from the start of the recording process in a studio to the moment you hit "play", a meticulous selection of high fidelity cabling will provide you with an immersive experience.
Stands
It's truly amazing that small things can dramatically improve the sound quality of your system. Shocking to most, the furniture on which you place your audio equipment matters. Let us show you what an amazing increase in performance can be achieved with a high-quality stand, rack, cabinet, or table.
Acoustic Treatment
Acoustics play a fundamental part in the recording and production of music, and it plays an equally important part in how you play your music. Speakers and instruments of any size have been engineered to produce sound in a certain way, and your room deserves no less attention.
Power Isolation
Perhaps the most stunning addition to any audio system is the power cabling. Wait? Power cables? Power cables improve the sound of your electronics? Yes, they actually do! Even upgrading your typical power strip and surge protector can create a vast improvement. Come in and listen for yourself!
Home Audio