Our Commitment &
Expertise
Check out our customers' testimonials and see what they are really saying about our work, but don't stop there…
Visit our showroom, schedule a consult, or even talk with an experienced veteran of the industry…
Learn why our existing clients call Utah Audio the Audio/Video integrator of their dreams!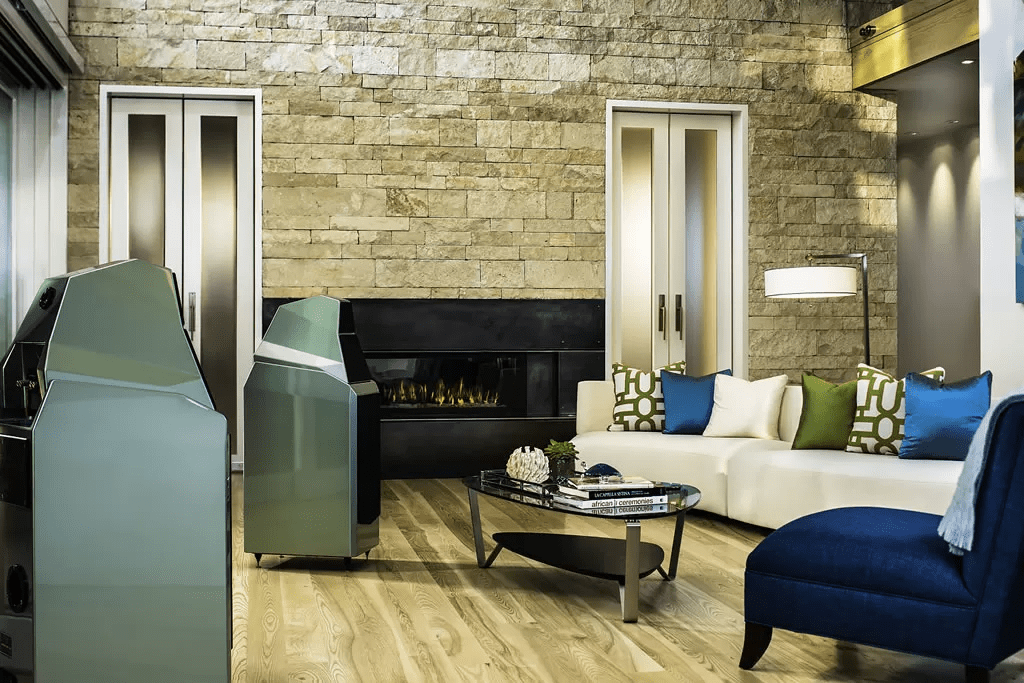 These guys are incredible. It's so refreshing to work with a company that truly cares and goes above and beyond for the customer. I highly recommend Utah Audio to anyone looking for great work and EXCEPTIONAL customer service, right to the end of a job and beyond. I would use them again in a heartbeat.
When I am performing surgery, I often share my enthusiasm with my fellow doctors and nurses about Utah Audio and the incredible system they have implemented for me. I am absolutely thrilled with my experience and can't help but share that excitement with others. I love my new system. I would put forth that truly it is one of the finest sound systems I have ever experienced regardless of price. The consultants at Utah Audio have always taken the time to answer all my questions and they are ever anxious to ensure that my expectations are fully met and that my satisfaction is completely ensured. The renewed joy I now experience with all my music is due in large part to the phenomenal expertise of the caring professionals at Utah Audio.
Utah Audio provides exceptional customer service, a rare trait in today's market. I have always appreciated their expert, thoughtful, personalized advice. The staff at Utah Audio consistently identifies the best value at any given price point.
I have been a customer of Tom Gibbons and Utah Audio since their earliest days; even before they had a retail location. I was in the market for a specific tube amplifier, and learned from the manufacturer that they had just signed up a new dealer in Utah. After contacting Tom, he invited me to his home, where he had the amplifier tastefully set up and on display. Even after listening to some wonderful music, I was still undecided. Tom didn't use any pressure tactics with me at all, he just assured me that he would be there when I was ready. As it turned out, I finally got the "bug" to purchase the amp on Christmas Day of that year, and like any audiophile, once I had made the decision to "pull the trigger'; I wanted to make the purchase immediately! I left Tom a voice mail message, and when he called me back, he indicated that he was willing to let me make the purchase that day, on Christmas! When we arrived at his house, the amp was beautifully packaged and ready to go. Tom truly went the extra mile in that transaction, and I have been a loyal customer ever since.
In the years that followed, I have purchased a variety of audio equipment pieces from Tom, with a wide range of prices. In every instance Tom and his team have shown me the utmost in professionalism, courtesy, and genuine enthusiasm for what they are doing. Along the way, Tom and I have become friends; even as his business has expanded to become one of Utah's leading audiophile equipment and home theater dealers, Tom and the rest of the team have retained their passion for good music, and the pursuit of excellence in reproducing both sound and image, regardless of one's budget and individual situation. Considering how important music is to me and my family, Utah Audio has made a significant difference in our quality of life.
The components that Utah Audio carries are more than just equipment, they are investments in the state of the art in audio and video realism. As such, they may appear at first to be an expensive indulgence. In fact, just the opposite is true; while these products may carry higher price tags than typical consumer electronics, the quality of the experience they provide is so dramatically better, that for the discerning listener and viewer there is no comparison (not to mention the tendency of these pieces to retain much of their value over time). When viewed in this light, equipment of this quality is the only logical choice…and there is no better dealer to work with than Utah Audio. I heartily endorse and recommend them for your audio and video needs, with the friendliest of "warnings": Once you experience the quality of their products and the incredible service they provide, nowhere else will ever be good enough!
The installation technician that installed my theater was an absolute perfectionist (in a good way!). He took special care to make sure all of my in-wall speakers were cut out in the exact right locations, all of the speakers were in the exact right spots for the best sound quality, etc. The rack that the equipment was installed in looks immaculate and he's still not even finished tidying it up yet. Everything looks perfectly done and extremely professional.
The installers really went out of their way to get my system finished the day they said they would. It was approaching 5 PM as they were starting to tune the speakers and I was getting worried that I wouldn't be able to use the system that day. Both of the techs installing the system stayed until 8 PM that night, canceling their existing commitments (scouts and church meetings) to make sure that I could watch a movie that night.
This kind of passion for what they do, combined with their focus on customer satisfaction and top notch equipment resulted in an incredible experience, and an incredible theater!
When I first contacted the folks at Utah Audio to assist me in building a stereo system I had three basic requests. First that the system be forward thinking in it's design so it easily accommodated the digital music files that have become the standard format over the past 20 years. Second that this stereo had the ability to accept analog sources so I could get back to listening to records and enjoying the beauty of pure analog sound. And finally the sound quality be nothing short of exceptional across a broad spectrum of musical genre. The staff at Utah Audio exceeded my expectations of what I thought was possible given my budget and because of their expertise I have a stereo system that's performance is simply phenomenal. Tom, Emron and Ted at Utah Audio truly love what they do and customer satisfaction is clearly their top priority. Thanks again for the wonderful service, guidance, patience and absolutely awesome stereo system.
Utah Audio has been a wonderful experience. They have top quality audio and video equipment that truly sets them apart from the rest. Go in and audition what they have. Your enjoyment for music will rise to a whole new level. Let your own ears be the judge!
With Tom and Emron's knowledge about audio and video, they will be able to steer you in the right direction that suits your needs and budget. From entry level to very high-end, they have it all. They have been very patient with me answering all my questions. I have also been very happy with their friendly and courteous service. I hope to be a long time customer and I am looking forward to going back!
Highly recommended!
Utah Audio can be broken down into two very important components: Quality Sound and Professional Sales and Service.
Quality Sound
First, this is not Walmart, or Best Buy, or Radio Shack, or any other low/mid-level consumer grade tripe that gets promoted by college students and internet showcases. This is the real deal; audiophile quality equipment. And, in general, the old adage of "you get what you pay for" is true.
When I was young(er), louder was better. But, what I've discovered over the years is that it's not always what you hear but what you don't hear. Any manufacturer can make it loud. Quality components give you the music quality in terms of linear frequency response, stage presence, and elimination of noise that are not part of the recording. That's the real difference. You can hear the quiet between the chords, the pluck of the string, and even more emotion in the artist's instruments and voice.
Like anyone else, we've had various stereos over the years and most of them have found their way into the garage or the workout room as technology advances. Our most recent system we've had for several years and we considered it not too bad. But, once you become used to the higher quality system, everything else sounds distorted and noisy. The old system found its way to the basement and it's like night and day to listen to the difference. A quality system is good for decades.
My wife and I have different tastes in music, although some common as well. The system that we are enjoying from UA does justice to them both without problem. It has the capacity and fidelity to handle all of our needs without compromise. As a result, we're rediscovering a lot of music we haven't listened to in a long time. It's hard to describe until you've lost yourself on a comfortable couch with music you've listened to hundreds of times, now sounds like you're hearing it for the first time; familiar, yet deeper.
Home theater should also be mentioned here. Certainly a lot of systems that do HT decently are not suitable for general music reproduction. They might have a lot of thump (for explosions and car crashes), but when it comes to music, they can't "keep up" with the dynamic frequency response required for music. Needless to say, a system that can handle music well will make HT a new experience. Utah Audio knows the difference and the demands both place on a system.
Mentioning one last thing here. The folks at Utah Audio realize that their showroom is not your home. In a controlled environment, things can be optimized to sound better and they do a great job demonstrating the performance of the systems they sell. They don't just focus on the equipment but make sure they fully understand how and where you're going to enjoy it so that what is sold sounds just as good in your home.
Professional Sales and Service
Some background is appropriate here. I'm a 40-something Electrical Engineer with two out of the nest. I've been to a lot of electronics stores, and sometimes could be accused of making sport of some poor unsuspecting "kid" that works on commission. So, I went to UA with my cynical hat on, expecting to hear fluff and sales pitch. I expected to be drowned in acronyms for every little feature along with a glazed over explanation of what it actually does. Instead, I was very refreshed to hear how educated the equipment representative was in the science of high definition audio components. My inquiries of every aspect of a system were not only met with firm answers regarding the technology, but also the problem it solves and how it benefits the listener. He was very well educated in present and proven new technology from traditional analog two channel to multichannel digital audio, signal processing, digital distribution, compression, acoustic geometries, and even down to the frequency response of interconnecting cables. Good luck getting that at Best Buy.
Competency didn't come with an attitude, though. This capable professional, for all his knowledge was not condescending (as some can be) but quite affable. They all really love music, and can appreciate all tastes.
They are generous with their time and listen to what you want. They were willing to meet outside regular business hours to accommodate work schedules.
One thing I liked was that they never go on to say that what you have is bad. No one likes to be insulted for previous purchases, even if they were on a budget. Instead, they work with you to invest in sound quality through components you will like and even go so far as to try to re-use some older quality components. That is, they work with you to give you the best sound, not their best bottom line.
A word for the budget conscious: Try not to get hung up on sticker shock. Quality is not cheap and your initial reaction will be to reconsider whether you're in the right place to be investing that kind of money. Everyone is different of course, but ask yourself where your entertainment is being spent right now. If your answer is that you like to listen to good music while you putter around the house or perhaps you like to have movie night with the family, then it makes a certain amount of sense to invest in a system that optimizes that entertainment medium. I will say that I have an ongoing relationship with UA. I didn't have tens of thousands of dollars to spend and they were OK with that. They worked with me so as not to sell me the most expensive system (although you will drool over the McIntosh), but placed my immediate dollars into the most critical components that would give me the most immediate value. I recognize that other components that I want will come a little later. They respect that and are willing to follow up at your pace.
One last mention about service. After a few months, I noticed that one of the surround channels had gone out with my Arcam receiver/amp. Their response was amazing. Not only did they process the unit for an immediate warranty repair at a top notch facility, they made sure I was taken care of. Thank goodness because the speakers on the plasma TV weren't cutting it. They set me up with loaned equipment…so that my audio experience would not be interrupted. This level of customer service is not only unexpected in this day, it is all but extinct. Utah Audio has a customer for life here.
Utah Audio provides outstanding customer service pre- and post-sale. They're simply the best.
To have a high level of personal service in a fast paced world is unique. I greatly appreciate Tom and Emron as they both have taken many different approaches in giving [me] as much information to make the best choice between individual pieces of equipment in building a system unit by unit. The staff at Utah Audio is very capable. They are willing to share as much of their knowledge for anyone to make an informed decision with a "don't have to buy today" approach.
I had the pleasure of finding Utah Audio after looking at several big box stores and a few small specialty "hi-fi" shops. Emron and Tom have a real love for music, not just the equipment that reproduces the music. With this love of music at the center of their approach, they are able to guide clients to what equipment may best reproduce the music the client loves in the environment that they want. I started with thinking I just wanted to upgrade some speakers and components, but ultimately was helped to rediscover my own love of music and was able to find fantastic equipment that would reproduce that feeling. I purchased Cambridge components and Totem speakers which I am loving the results. I appreciate Utah Audio and the guys that brought back my love of music. I would recommend them without hesitation.